Lecture The Evolution of the Maine Lobster Boat
August 14
6 p.m. — 7 p.m. Lectures, Films, & Book Talks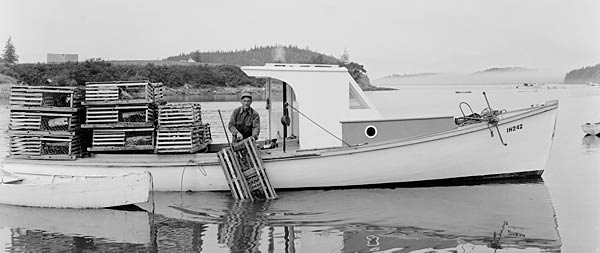 The evolution of the Maine lobster boat began with small skiffs and peapods. As fishermen needed to go further to find their catch, sail was employed and the boats gained in size. When the internal combustion engine was developed, engines were placed in the boats already in use.
However, design flaws were quickly discovered and the hulls underwent significant changes to make them more seaworthy. One of the major contributors to the evolution of the lobster boat was Will Frost of Beals Island.
Join Jon Johansen, President of Maine Built Boats, as he traces the evolution of the lobster boat from the simple skiff to the modern powered boats used today and the men responsible for this evolutionary change.
Sponsored by: