Life Savers of New England
August 22
6 p.m. — 7 p.m. Lectures, Films, & Book Talks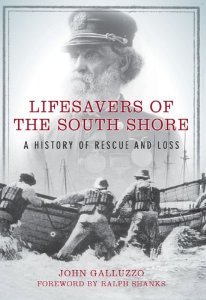 Lifesavers of New England
with John J. Galluzzo
When the rocky New England coast treated storm-driven sailors cruelly, often the only thing standing between them and a watery grave was the selfless courage of the keepers and surf men of the U.S. Life-Saving Service whose realm was the no-man's land between frozen beach and gale-tossed sea.
Author John Galluzzo will chart a course through the history of the Service from its humble beginnings in the refuge huts built after the American Revolution to its absorption into the U.S. Coast Guard in the twentieth century. He will share riveting accounts of the Life-Saving Service legends such as Joshua James whose surfboat Nantasket once saved 29 men from six boats in a grueling 36 hours.
A book signing will follow the program.
Members $5, Nonmembers $7